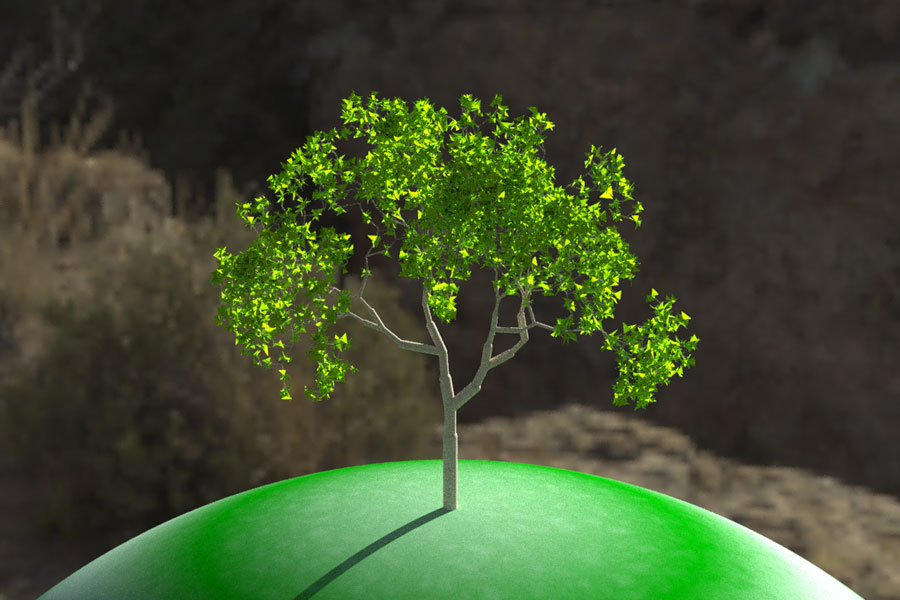 raybonsai: Generate 3D procedural trees in R, rendered with rayrender! Procedural generation code based on the flametree package by Danielle Navarro.
Installation
You can install raybonsai with the remotes package:
Example
There are currently only two user-facing functions in raybonsai: generate_tree() and render_tree(). generate_tree() generates a tree that follows a certain set of constraints that you set and returns a rayrender scene describing the tree. render_tree() automatically adds ground, sets up lighting, and sets up the camera so the tree is in frame, but is otherwise just a light wrapper around rayrender's render_scene() function.
Here are some examples: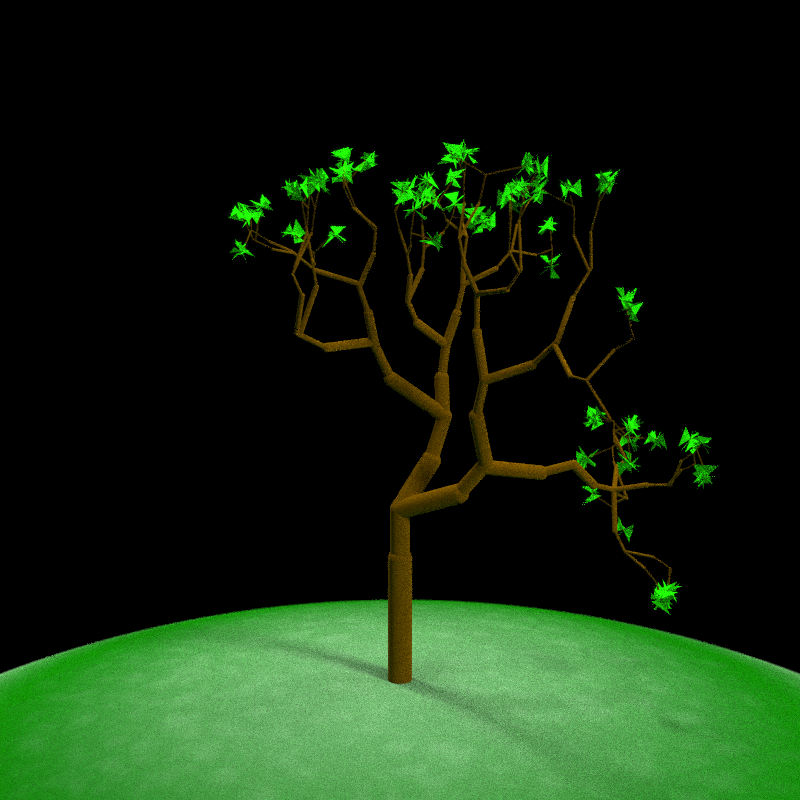 Change the branch angles and depth of the tree: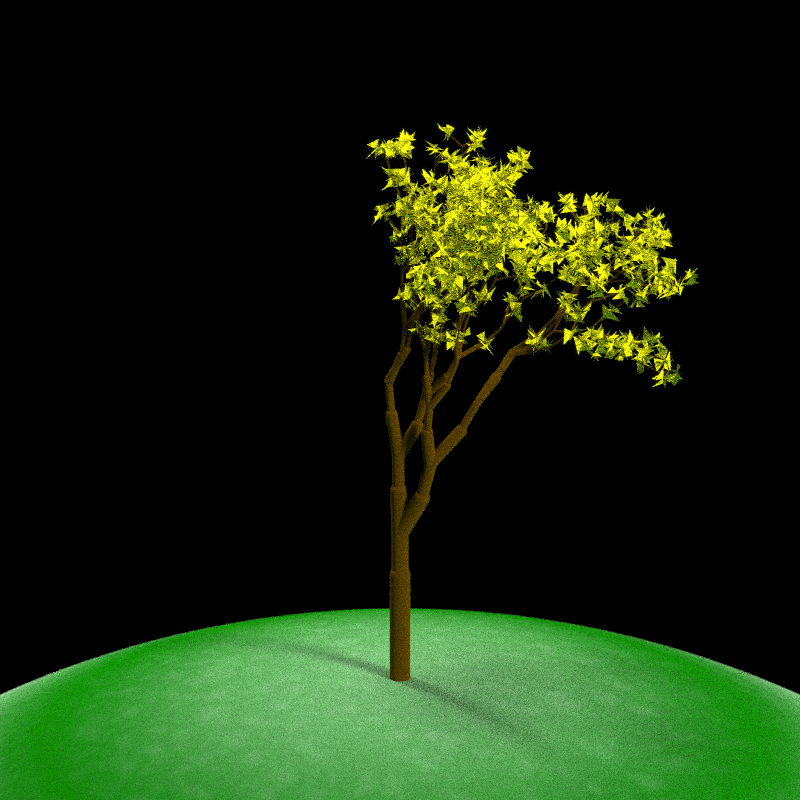 Adjust the colors of the ground and the tree: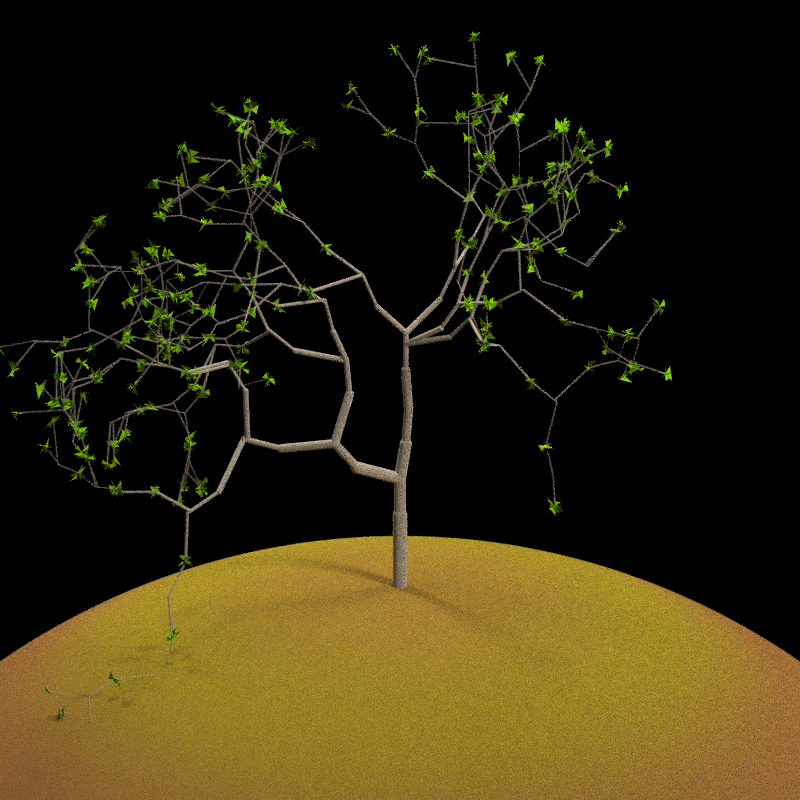 Add your own lighting using rayrender: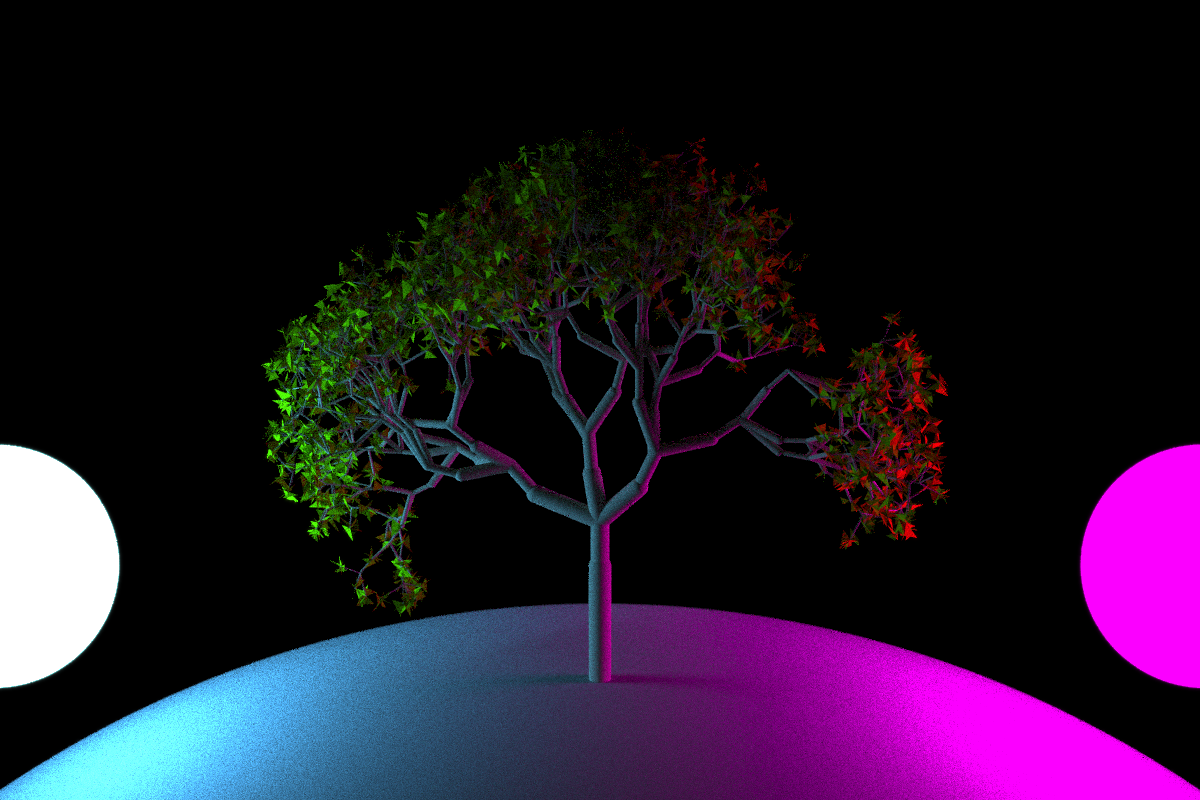 Add environment lighting with HDR images: